We've walked in your shoes.
Texas SureHome Inspection Services is a family-owned business with roots in the Houston home-building and housing markets that reach back more than 30 years. With Texas SureHome Inspection Services, you can take comfort in knowing that you've got licensed Real Estate Inspectors on your side backed by a company whose founders know exactly what it's like to walk in your shoes.
Suzi Bayer is the Founder of Texas SureHome Inspection Services. With 28 years in the industry Suzi understands where you're coming from and what you need. Suzi spent 10 years in New Home Sales and knows the ins and outs of buying a home, as an agent and as an individual. Well-versed in contract negotiation, Suzi has kept countless clients headed in the right direction with new builds, and assisted countless others with design changes on existing plans. In her over 16 years of Warranty Sales experience, Suzi has worked with Real Estate Inspectors and engineers for proper inspection practices and even hosted seminars and trainings on relevant builder and sales-related topics. Suzi is a licensed Apprentice Inspector (AI23281) sponsored by Randy Bayer (PI20702).
Randy Bayer (TREC Professional Inspector #20702 and InterNACHI Certified #13091713) is not only the Builder Liaison for Texas SureHome Inspection Services; he's an International Code Council (ICC) Residential Combination Inspector (R5) certified in the International Residential Code (IRC), (ICC #8326553) an experienced Realtor® and a home builder. Randy has been a leader in the building industry for 30 years, and the prior owner of a custom home building company. A graduate of The University of Houston, with a BBA in Finance, Randy learned the business skills to successfully manage his companies. His Graduate Master Builder's Certificate (GMB) from the Home Builders Institute supports his innate construction experience. Bayer is an Honorary Life Member of the Greater Houston Builders Association where Randy served as the 2006 President , and the 2011 President of the Texas Association of Builders, located in Austin. Randy is truly dedicated to his craft.
Randy's longevity and proven leadership in the industry is born from his love and belief in continuing education. He continues to learn the latest construction standards and industry technology which shines through in the homes he has built over the years.
William Yeakley (TREC Professional Inspector #9541 and InterNACHI Certified #14081209) is Texas SureHome Inspection Services' Lead Inspector. He brings experience, professionalism and a remarkable eye for detail to the job. With family ties of his own to the home building industry, William truly understands the scope and sequence of what you expect from an outstanding Real Estate Inspector. He understands exactly what you need to know when it comes to high quality inspections and he offers just that. Nothing more. Nothing less. William has been a TREC licensed Professional Inspector since 2006.
Ours is a very unique perspective within the industry, given our many years of experience and the varied perspectives of our executive team. We understand your needs, whether you're a real estate agent, a builder, or an individual home buyer.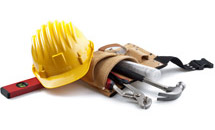 Texas SureHome Inspection Services provides home inspections that meet the highest standard and keep your construction on track. Our Builder Liaison, Randy Bayer, is an ICC Certified Combination Inspector (R5) and has more than 24 years of experience in the Texas home-building industry. Learn more about our builder's phase inspection services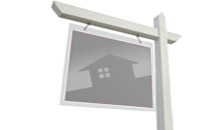 Texas SureHome Inspection Services can protect your clients' investment and preserve your integrity. Our Founder Suzi Bayer is an experienced real estate sales specialist who understands home buyers and the Texas housing market. Learn more about our home inspections services.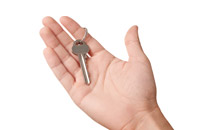 Whether you're buying a previously owned home or having one built to your specifications, our expertise from multiple viewpoints within the industry makes us the best choice for you when it comes to choosing home inspections.
134 Vintage Park Blvd., Suite A-506, Houston, Texas 77070 (281) 271-8525
13359 North Highway 183, Suite 406-531, Austin, Texas 78750 (512) 464-1159
7855 Richardson Ln., Brenham, Texas 77833 (979) 388-7155
[email protected]